Small Business Insurance, Home Insurance, Farm Insurance, Auto Insurance, and More in Oneonta, NY
At Robert O. Mable Agency, Inc. we are your one stop shop for insurance in Oneonta, NY, and the surrounding areas. We provide a wide range of insurance options to the community, including small business insurance, home insurance, farm insurance, auto insurance, and much more. Whether you are a local business owner or resident, we are here to ensure that you are covered from all of life's unexpected moments with comprehensive and affordable insurance coverage. Contact us today to chat with our team about your insurance needs!
Commercial Insurance: Small Business Insurance & Farm Insurance in Oneonta, NY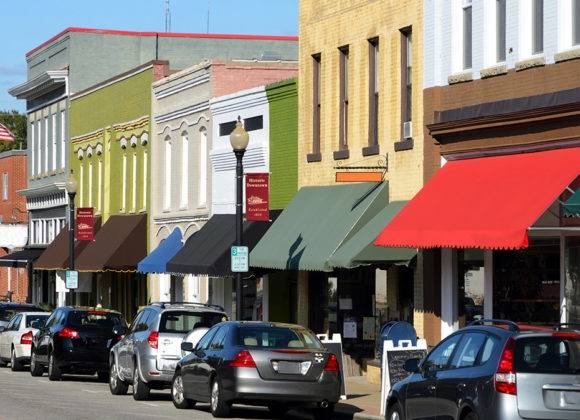 Protecting local businesses with comprehensive commercial insurance is crucial for sustainability, which is why we ensure that businesses, both large and small, are adequately covered with commercial insurance. We understand the distinct needs of various enterprises, from small-scale ventures to expansive farms, and offer tailored commercial insurance packages to suit these differences.
Small Business Insurance – Our small business insurance solutions are crafted specifically for the unique challenges faced by smaller enterprises. This commercial insurance coverage can provide protection for liability, property, and employees.
Farm Insurance – Our farm insurance caters to the distinctive needs of agricultural operations in Oneonta, NY. This type of commercial insurance encompasses the diverse aspects of farming, covering the farm's property, equipment, etc.
Homeowners Insurance in Oneonta, New York
We understand the significance of safeguarding your residence and possessions against unexpected events through homeowners' insurance. That is why our dedicated team works closely with you to assess your unique needs and tailor a home insurance policy that offers comprehensive protection. Whether it is protecting your house structure, personal belongings, or liability coverage, we ensure your home insurance is customized to address your specific requirements.
Car Insurance in Oneonta, NY
Situated in picturesque upstate New York, Oneonta stands as a vibrant community with a unique blend of natural beauty and rich heritage. From the serene Otsego Lake to the breathtaking views along the Catskill Mountains, Oneonta boasts an array of natural attractions that appeal to outdoor adventurers. The city is also known for its history, evident in its cultural sites and museums that showcase the area's past.
For nearly five decades, Robert O. Mable Agency, Inc. has been an integral part of the Oneonta community, providing tailored auto insurance protection that caters to the diverse needs of its residents. We understand that each driver's requirements are unique and are committed to providing personalized car insurance solutions that cover everyday commutes, specialized vehicles, or specific driver profiles. Let us keep you protected on the go! Contact us today to get a quote on car insurance in Oneonta, NY, or the surrounding areas.