About our Auto Insurance, Commercial Insurance, Homeowners Insurance, and Farm Insurance
in Andes, Hobart, Walton, Delhi, Margaretville, Oneonta, NY, and Surrounding Areas
We are a full-service insurance agency, writing insurance with the most reputable companies in the industry.
Our focus is to deliver quality insurance products to each one of our clients while maintaining superior customer service that have attributed to our success for over 4 decades. We take pride in our high retention rate and our lasting relationships with our customers. Policies are written correctly and adequately from Day One and are tailored to meet each customer's specific and diverse needs.
We review each and every policy annually before its renewal to explore whether the policy still adequately meets each customer's needs and whether we can find an opportunity to provide identical or increased coverages at a lower premium.
Honest, friendly, consistent and professional service is our unending commitment to our community and our clients.
OUR VISION is to become the benchmark of integrity in the insurance industry in the greater Delaware County, NY region.
OUR MISSION is to provide outstanding, individualized service to build lasting relationships with our clients and community on a daily basis.
OUR VALUES
SERVICE
Service to clients and community. It is the belief at Robert O. Mable Agency, Inc. that exceptional service is the foundation of our commitment to the company mission.
INTEGRITY
Acting with integrity as individuals and as a company is a crucial aspect of the culture at Robert O. Mable Agency, Inc. We strive to be the kind of company with which employees, clients, other professionals and the community are proud to associate.
RELATIONSHIPS
Our company is built on the trust between us and our colleagues, clients, and community. We believe trust can most readily be built by fostering positive relationships in all of these interactions.
QUALITY
We strive to provide our clients with quality coverage that meets their needs. We also believe that quality employees provide quality service and we are committed to hiring top notch employees and training them to provide the best service possible.
TEAMWORK
We believe in a team approach to business. It is not one of us that serves a client but rather the company as a whole. Therefore, our individual actions reflect on the team, both positive and negative.
IMPROVEMENT
Our company believes that the concept of continuous improvement should be embraced as individuals and as a company. The impact of small improvements, compounded over time, will create an environment of superior service.
Our History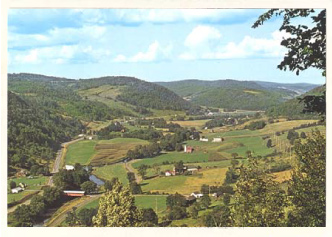 In 1974, Bob Mable took a big risk and formed the Robert O. Mable Agency Inc. with only five farming customers. Midrox Insurance Company was the only Insurance Company with which he was licensed. Therefore, the agency primarily sold insurance related to the farming industry. Starting so small, the agency was operated from the Mable Family home on Glen Burnie Road in Delhi. While Bob was busy selling insurance policies, his wife, Nancy Mable kept the office running.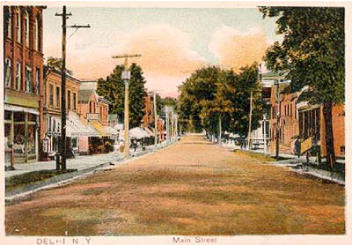 Shortly after the business began, the agency received an appointment with Aetna to sell Property and Casualty Insurance. Over the next few years the agency purchased several small books of business from other agencies and was licensed and appointed by many insurance companies. In 1980, the business had grown by such proportions, that the office was relocated to 95 Main Street in Delhi and hired its first full-time employee.
In 1990, the agency was relocated to its present location at 147 Main Street, Delhi, NY. In September of 1997, Kurt Mable returned to Delhi to join his parents in the family insurance business. In 1999, the agency became a member of Catskill Insurance Associates, LLC. Kurt purchased the business from his parents in December of 2008 and became President. Bob took on a more supportive role and in 2010, after 36 years of dedication to the Agency, Nancy Mable retired.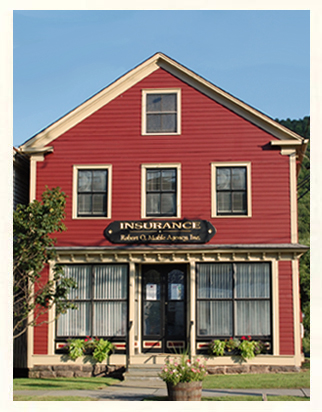 Today, the business is a full service insurance agency, writing insurance with over 10 companies. Bob still provides outstanding customer service and seasoned business advice. The Agency currently retains six-full time employees.
The Robert O. Mable Insurance Agency is well known in Delaware County. We have earned our customers' trust and are therefore worthy of their referrals and continued business. We attribute the success of the agency to outstanding customer service while never compromising our relationship with the insurance companies with which we work. It is a winning combination that has served our agency, clients and carriers well for over thirty years.
We look forward to working with you!