Homeowners insurance is a type of property insurance that protects a person's home and possessions and other valuables. Liability coverage is included in homeowner's insurance for accidents that occur in the home or on the premises. A homes insurance policy typically covers four types of accidents on the insured property: interior damage, external damage, loss or damage to personal items, and harm while on the property. When a lawsuit is made for any of these events, the homeowner will be required to pay a deductible, which is essentially the insured's out-of-pocket expenses.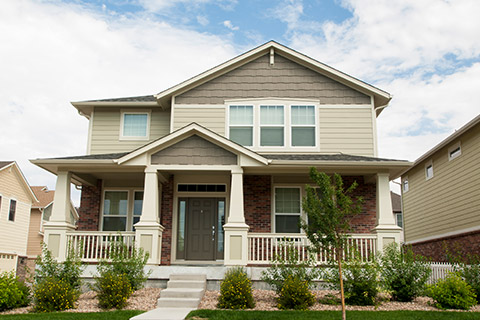 Applying for Mortage
When applying for a mortgage, the homeowner is normally required to present proof of property insurance before the lender will lend any money. Property insurance can be purchased separately or through the lending institution. Homeowners who choose to purchase their insurance coverage can examine several options and select the plan that best suits their needs. If the homeowner does not have property insurance, the bank may be able to arrange one for them at an additional expense.
Homeowner's Insurance payments
Payments for a homeowner's insurance policy are frequently included in the homeowner's monthly mortgage payments. The portion of the money for insurance coverage is placed in an escrow account by the lending bank that receives the payment. When the insurance bill is due, the escrow account is used to pay the balance.
At Robert O. Marble Agency, our 40 years of experience in providing personalized attention to each customer can help you locate the right coverage to protect your life and property. We understand that each customer has distinct needs, and we strive to exceed your expectations, regardless of the amount of your policy. We guarantee to work hard to discover the insurance that best meets your needs, whether you're searching for basic, affordable coverage or an umbrella policy that provides strong liability protection. Our services are available in areas like Hobart, Walton, Margaretville, NY, Oneonta, Delhi, NY, and Andes, NY. You can give us a call for any information regarding our services.